Sino Sculpture has set up its own factories in the north and south of China respectively. The northern one is located in Ji County, Tianjin, about 100 kilometers away from the capital Beijing, with a total area of about 5.6 acres. There are large sculpture hand-forging workshop, stainless steel and bronze sculpture casting workshop, model storage room, etc. The southern factory is located in Zhangzhou City, Fujian Province, 50 kilometers away from Xiamen Airport, equipped with two stainless steel sculpture hand-forging workshops.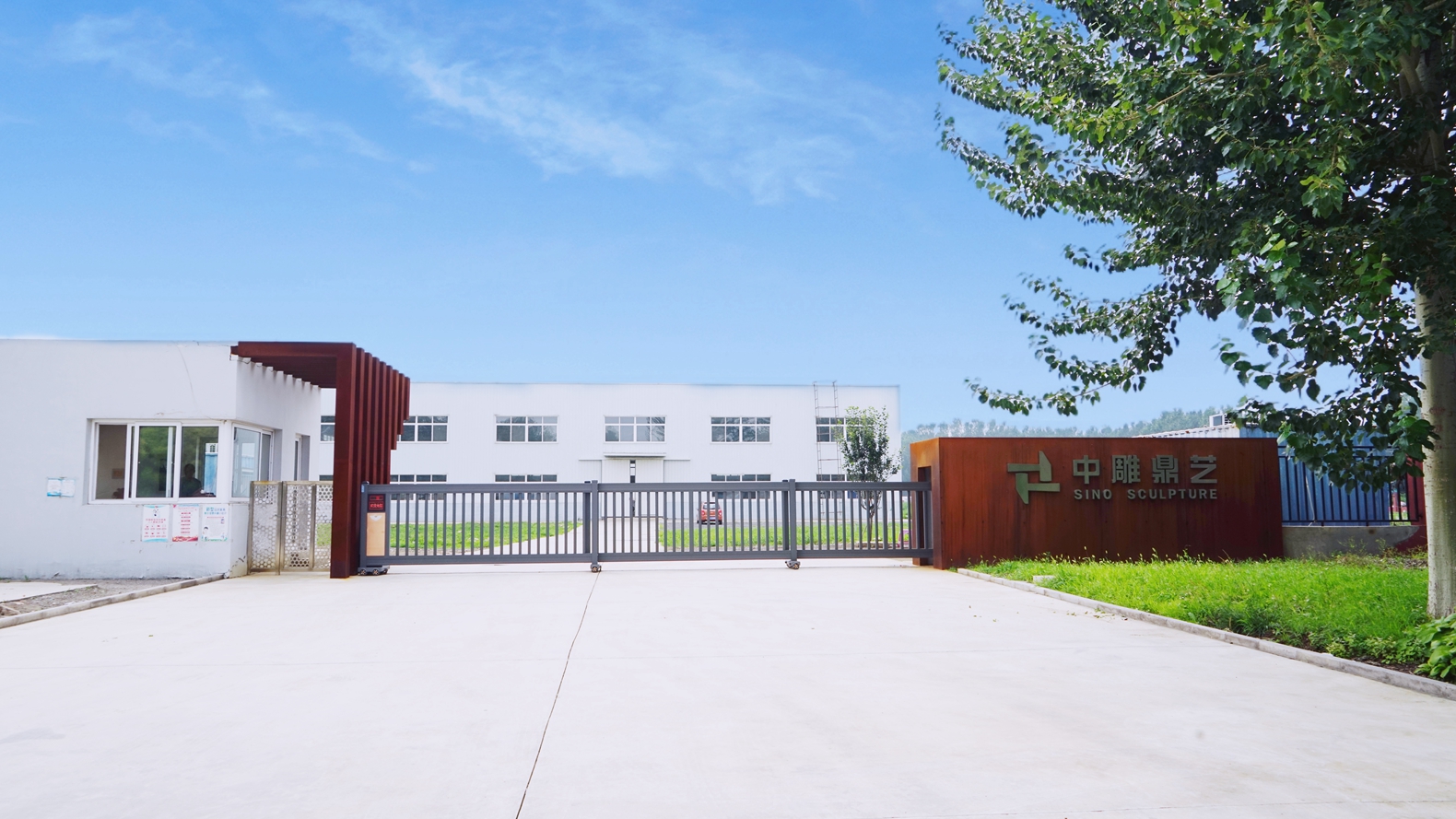 Tianjin Founry of the Sino Sculpture Group
Achieving design optimization to ensure the best possible final effect is a necessary step before we put each design into production, and it needs to be highly recognized and confirmed by the designer or artist. For large-scale designs, the scientific of structural calculations and the feasibility of construction drawings should be ensured accordingly in combination with geological environmental factors and various static factors including wind loading, earthquake, snow pressure, etc. This ensures that each piece of artwork that is put into production is not only as accurate as possible in the art design, but also ensures the corresponding safety.
Xiamen factory of the Sino Sculpture company
Sino Sculpture has experienced and skilled master craftsmen. They are not only well-trained and hold high-level welder technical certification, their craftsmanship is at the leading level in China, and the final achieved aesthetic sense of art can be comparable to European and American standards. We SINO also demand ourselves with a high level of craftsmanship, and insist on timely completion, exquisite craftsmanship, and scientific solution. While ensuring timeliness, we create high-standard world-class fine art creations.