Experienced overseas installation for Giant Art project.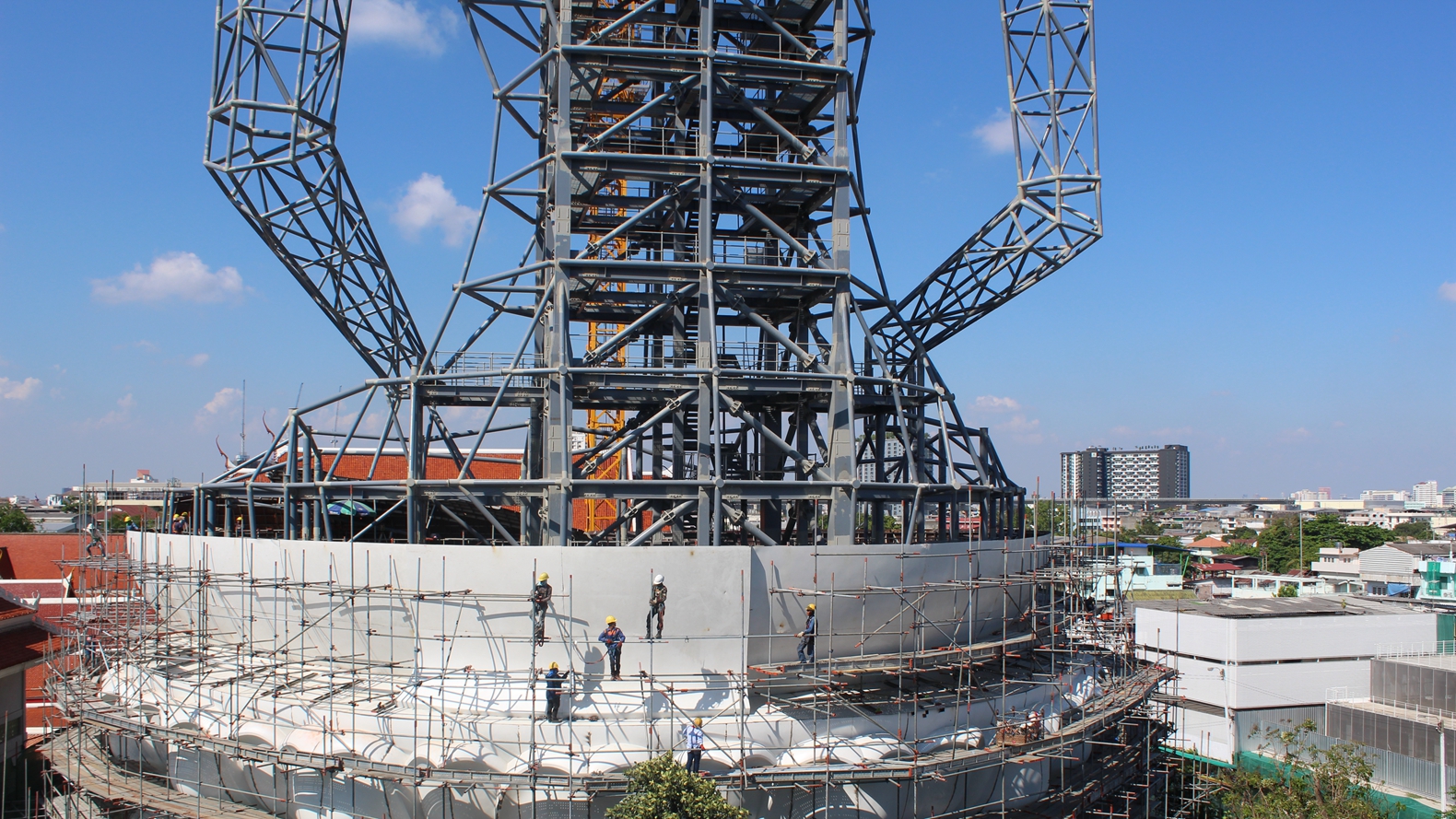 71 meters High Bronze Buddha Site Installation in Bangkok, Thailand
For large art project, it commonly will cut into many sections for container loading, and then reassemble at the installation site. We,SINO team have an experienced international installation team: Manager of project management, workers with international certified welder certificate, polishing technician, etc, they have more than 6 years experience for USA, Europe installation projects, also know how to coordinate with local technician.
Installation Site of LOVEME sculpture in Mexico, Sino Overseas Installation Team with Sculptor Mr. Richard Hudson
For the normal scale project, installation technician can be sent to site for installation guidance and support.
For easy-handling artwork, instruction drawings and videos will be provided for self-installation, while cost-saving.
In a word, we SINO will give the best and easy-operated solutions for every client.